Ply Gem Windows & Doors | Employer reference: 15336
Extrusion Operator - Day Shift Lineal
Manufacturing
Rocky Mount, VA, US
Posted on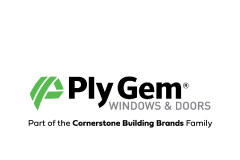 Our commitment to Diversity, Equality and Inclusion
Cornerstone Building Brands is deeply committed to building a workplace and global community where inclusion is not only valued, but prioritized, providing an environment of mutual respect where equal employment opportunities are available to all applicants and team members.
Job description
Ply Gem Rocky Mount is now a part of Cornerstone Building Brands! The nation's leading vinyl window and door manufacturer. Ply Gem makes windows that provide builders, architects, and homeowners with energy efficient, low maintenance solutions that add beauty and charm to any home, and therefore great building solutions start with you! As a Cornerstone Building Brands employee, you will have an opportunity to positively impact our organization every day and gain valuable knowledge and insight in collaboration with a team of experienced peers. In short, the Cornerstone Building Brands Difference is YOU!
$18.00 per hour
6am-6pm
Weekly Pay
Operate or tend extruders and downstream equipment to shape and form any of a wide variety of PVC window and door profiles, such as frames heads, sills and sashes, by means of extruding.
Modify running conditions or other means to produce a quality profile.
Selects and installs machine components, such as dies and calibration systems according to specifications, using hand tools and measuring devices.
Reviews work orders, specifications, or instructions to determine materials, ingredients, procedures, components, settings, and adjustments for extruding equipment.
Clears jams, removes defective or substandard materials or products, and readjusts machine components to conform to specifications.
Adjusts machine components to regulate speed, pressure, and temperature of machine, and amount, dimensions, and flow of materials or ingredients.
Monitors machine operations and observes indicator lights and gauges to detect malfunctions.
Set-up and tear down of extrusion tooling.
Maintain records and data log sheets.
Replaces worn or broken parts, such as nozzles, punches, and weather-strip units.
General upkeep and maintenance of extrusion area
Qualifications
Twin-Screw Operator Test
Qualified to work under MW policy
Willingness to learn
Safety oriented
Mathematical and mechanical skills required
oral and written
Works under direct supervision
Walks / stands 12 hours. Frequently lifts 0-10 lbs. Occasionally lifts 10-20 lbs. Frequently carries 0-10lbs; occasionally carries 10-20 lbs. Frequently bends, squats, climbs, kneels, twists, push/pull and reach overhead. Must use hands frequently for grasping, fine manipulation and push/pulling. Periodically uses foot controls. Can work in hot environment
Additional information
433 N. Main St. Rocky Mount Virginia 24151
Contact Number: 
540-404-2314
Walk-in Hours: 
Monday - Thursday 9am-4pm 
Must be at least 18 years of age to apply.
All your information will be kept confidential according to EEO guidelines.
Job location
Cornerstone Building Brands is the largest manufacturer of exterior building products in North America. Our comprehensive portfolio spans the breadth of the residential and commercial markets, while our expansive footprint enables us to serve customers and communities across North America. Our relentless focus on excellence combined with our ongoing commitment to innovation and R&D has driven us to become the #1 manufacturer of windows, vinyl siding, insulated metal panels, metal roofing and wall systems, and metal accessories. We believe every building we create, and every part of that building, positively contributes to communities where people live, work and play.
Cornerstone Building Brands is an Equal Opportunity Employer. All qualified applicants will receive consideration for employment without regard to race, color, religion, sex, sexual orientation, gender identity, national origin, or protected veteran status and will not be discriminated against on the basis of disability. You can find the Equal Employment Opportunity Poster here. If you'd like to view a copy of the company's affirmative action plan or policy statement, please email HRCompliance@cornerstone-bb.com. If you have a disability and you believe that you need a reasonable accommodation in order to search for a job opening or to submit an online application, please e-mail HRCompliance@cornerstone-bb.com. This email is used exclusively to assist disabled job seekers whose disability prevents them from being able to apply online. Only emails received for this purpose will be returned. Messages left for other purposes, such as following up on an application or technical issues not related to a disability, will not receive a response.
California Consumer Privacy Act (CCPA) of 2018
Notice of Recruitment Fraud
We have been made aware of multiple scams whereby unauthorized individuals are using Cornerstone Building Brand's name and logo to solicit potential job-seekers for employment. In some cases, job-seekers are being contacted directly, both by phone and e-mail. In other instances, these unauthorized individuals are placing advertisements for fake positions with both legitimate websites and fabricated ones. These individuals are typically promising high-paying jobs with the requirement that the job-seeker send money to pay for things such as visa applications or processing fees. Please be advised that Cornerstone Building Brands will never ask potential job-seekers for any sort of advance payment or bank account information as part of the recruiting or hiring process.