Prime Window Systems | Employer reference: REF3314H
Glass Production Supervisor - 1st Shift
Manufacturing
Denver, CO, US
Posted on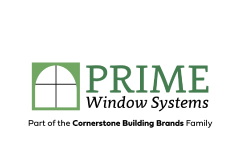 Our commitment to Diversity, Equality and Inclusion
Cornerstone Building Brands is deeply committed to building a workplace and global community where inclusion is not only valued, but prioritized, providing an environment of mutual respect where equal employment opportunities are available to all applicants and team members.
Job description
Responsible for supervising the daily operations of insulated glass production while meeting departmental goals and maintaining a safe workplace. 
Duties and Responsibilities: 
Responsible for evaluating production needs in reference to materials, scrap and parts, workforce needs and coordinate with other departments to meet daily goals 
Responsible for evaluating the flow throughout the shift keep production lines supplies balanced and operating at maximum effectiveness to meet goals 
Responsible for evaluating equipment problems to determine if repairs are necessary and coordinating those repairs  
Responsible for evaluating personnel issues and make decisions on appropriate coaching or counseling and perform corrective actions as necessary 
Responsible for ensuring all operator are certified or in the process of becoming certified in job being performed 
Evaluate recurring problems, quality, delivery, safety, etc., and work with the team and managers to solve and make continuous improvements 
Ensure all employees are following all safety policies and wearing all PPE 
Must understand and implement all Cornerstone Building Brands policies and procedures 
All other duties as assigned by management 
Qualifications
2+ years of direct supervisory experience in manufacturing
Prefer experience with swiggle or intercept technologies 
Knowledge of lean manufacturing principles 
Possess excellent verbal/written communication skills, professional ethics, tact and courtesy in dealing with fellow employees
Self-motivated and a self-starter with personable and excellent organization skills
Detail-oriented and can problem solve
Computer literate
Demonstrate ability to deal with other supervisory staff
Be able to lift/carry at least 75 lbs., move about plant and office, working in warehouse environment
Additional information
All your information will be kept confidential according to EEO guidelines.
(Colorado Residents Only*) Minimum salary of $75,000 + Benefits
*Note: Disclosure as required by sb19-085 (8-5-20) of minimum salary (or hourly wage) compensation for this role when being hired in.
Videos To Watch
Job location
Cornerstone Building Brands is the largest manufacturer of exterior building products in North America. Our comprehensive portfolio spans the breadth of the residential and commercial markets, while our expansive footprint enables us to serve customers and communities across North America. Our relentless focus on excellence combined with our ongoing commitment to innovation and R&D has driven us to become the #1 manufacturer of windows, vinyl siding, insulated metal panels, metal roofing and wall systems, and metal accessories. We believe every building we create, and every part of that building, positively contributes to communities where people live, work and play.
Cornerstone Building Brands is an Equal Opportunity Employer. All qualified applicants will receive consideration for employment without regard to race, color, religion, sex, sexual orientation, gender identity, national origin, or protected veteran status and will not be discriminated against on the basis of disability. You can find the Equal Employment Opportunity Poster here. If you'd like to view a copy of the company's affirmative action plan or policy statement, please email HRCompliance@cornerstone-bb.com. If you have a disability and you believe that you need a reasonable accommodation in order to search for a job opening or to submit an online application, please e-mail HRCompliance@cornerstone-bb.com. This email is used exclusively to assist disabled job seekers whose disability prevents them from being able to apply online. Only emails received for this purpose will be returned. Messages left for other purposes, such as following up on an application or technical issues not related to a disability, will not receive a response.
California Consumer Privacy Act (CCPA) of 2018
Notice of Recruitment Fraud
We have been made aware of multiple scams whereby unauthorized individuals are using Cornerstone Building Brand's name and logo to solicit potential job-seekers for employment. In some cases, job-seekers are being contacted directly, both by phone and e-mail. In other instances, these unauthorized individuals are placing advertisements for fake positions with both legitimate websites and fabricated ones. These individuals are typically promising high-paying jobs with the requirement that the job-seeker send money to pay for things such as visa applications or processing fees. Please be advised that Cornerstone Building Brands will never ask potential job-seekers for any sort of advance payment or bank account information as part of the recruiting or hiring process.