Atrium Windows and Doors | Employer reference: REF2833Y
Maintenance Technician Night Shift 12 Hours
Marketing
Welcome, NC, US
Posted on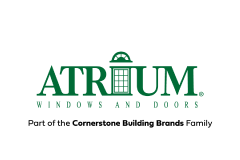 Our commitment to Diversity, Equality and Inclusion
Cornerstone Building Brands is deeply committed to building a workplace and global community where inclusion is not only valued, but prioritized, providing an environment of mutual respect where equal employment opportunities are available to all applicants and team members.
Job description
Install, maintain, improve and repair plant services and building installations to set levels effectively in compliance with best practices ensuring production efficiency can be met within a safe well-presented facility.
·Respond to technical issues affecting production and maintain electrical and mechanical services through Planned Preventative Maintenance (PM).
 Job Duties:
· Estimate the length of time required to complete a job and likely consequences of failure to complete work within required timescales
· Identify and escalate any activity that has the potential to cause harm or damage
· Report breakdown root causes, equipment faults, and concerns to management
· Ensure all work is undertaken to a high-quality standard and adheres to all quality standard regulations
· Ensure company targets are met in respect of quality
·Identify spare requirements and logs usage
·Assist in the development of planned preventative maintenance (PM) schedules
·Carry out PM schedules as necessary and planned work orders as required and provide feedback to develop the system
· Assist with the moving, installation, and repositioning of machines and equipment
·Train and mentor apprentices and less experienced technicians
·Operate man lift, fork, and other lifting equipment
·Work within the 5S (Sort, Set In Order, Shine, Standardize, Sustain) methodology to maintain the workplace to a high standard
·Promote environmental issues and ensure all company procedures are understood and followed
We offer great benefits that include:
Medical, Dental, and Vision Insurance that starts on day one
401k
Tuition Reimbursement
Company Paid Life Insurance
Paid Holidays
Paid time off
Diverse Culture
Advancement Opportunities
Employee Activities
Rewards Program
And much more!
Phone: (336) 422-6539
Qualifications
·  Exercise substantial initiative/judgement in work methods and interpreting goals
·   Excellent verbal and written communication skills
· Communicate with clarity and demonstrate excellence in approach to work and people activities
· Excellent organization skills
· Excellent problem solving skills
· Ability to manage a wide variety of activities at the same time
·  Able to work cross functionally and collaboratively with many stakeholders
· Solid understanding of all people related processes and procedures
· Able to identify root cause of any losses
· Good understanding of customer expectations and deliverables with an awareness of the impact of failure/cost of poor quality
·Welding and Fabricating
·Electrical installation, troubleshooting, and repair
· Plumbing
Additional information
Shift: Night Shift (7 pm -7 am)
$20.50-$22.50 Per Hour +$1 per hour for differential shift 
Benefits Start Day 1
Address: 300 Welcome Center Blvd. Lexington, NC 27295
Why work for Cornerstone Building Brands?
A culture that supports work-life balance
An environment where collaboration is key
Volunteer opportunities – on company time
Career training, development, and progression planning 
Job location
Cornerstone Building Brands is the largest manufacturer of exterior building products in North America. Our comprehensive portfolio spans the breadth of the residential and commercial markets, while our expansive footprint enables us to serve customers and communities across North America. Our relentless focus on excellence combined with our ongoing commitment to innovation and R&D has driven us to become the #1 manufacturer of windows, vinyl siding, insulated metal panels, metal roofing and wall systems, and metal accessories. We believe every building we create, and every part of that building, positively contributes to communities where people live, work and play.
Cornerstone Building Brands is an Equal Opportunity Employer. All qualified applicants will receive consideration for employment without regard to race, color, religion, sex, sexual orientation, gender identity, national origin, or protected veteran status and will not be discriminated against on the basis of disability. You can find the Equal Employment Opportunity Poster here. If you'd like to view a copy of the company's affirmative action plan or policy statement, please email HRCompliance@cornerstone-bb.com. If you have a disability and you believe that you need a reasonable accommodation in order to search for a job opening or to submit an online application, please e-mail HRCompliance@cornerstone-bb.com. This email is used exclusively to assist disabled job seekers whose disability prevents them from being able to apply online. Only emails received for this purpose will be returned. Messages left for other purposes, such as following up on an application or technical issues not related to a disability, will not receive a response.
California Consumer Privacy Act (CCPA) of 2018
Notice of Recruitment Fraud
We have been made aware of multiple scams whereby unauthorized individuals are using Cornerstone Building Brand's name and logo to solicit potential job-seekers for employment. In some cases, job-seekers are being contacted directly, both by phone and e-mail. In other instances, these unauthorized individuals are placing advertisements for fake positions with both legitimate websites and fabricated ones. These individuals are typically promising high-paying jobs with the requirement that the job-seeker send money to pay for things such as visa applications or processing fees. Please be advised that Cornerstone Building Brands will never ask potential job-seekers for any sort of advance payment or bank account information as part of the recruiting or hiring process.