Prime Window Systems | Employer reference: REF6832Q
Quality Technician 2nd Shift
Quality Assurance
Denver, CO, US
Posted on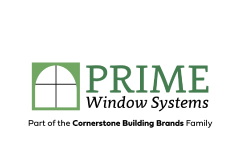 About Us
Cornerstone Building Brands is a premier exterior building solutions provider serving both the residential and commercial markets across North America. The building products we manufacture are the cornerstone of the communities where people live, work and play -from homes to hospitals, grade schools to grocery stores, manufacturing facilities to municipal buildings and beyond.
Through the core values and consistent behaviors and mindsets embraced by our employees, we have built a culture dedicated to understanding our customers' needs and what matters most to their success. We know that it's our people that make the difference and we are deeply committed to building a workplace and global community where inclusion is not only valued, but prioritized, providing an environment of mutual respect where equal employment opportunities are available to all applicants and team members.
Job description
JOB DETAILS
Base Pay Starts at $22.00, plus $2.00 shift differential for 2nd Shift
Shift: 2nd Shift - Monday - Saturday, 3:00 pm - 11:30 pm
DUTIES AND RESPONSIBILITIES
The Quality Control Technician will be responsible for testing and auditing production lines and finished goods. You must have the ability to understand technical concepts and be proficient with computers and technology. A successful candidate will have the ability to work independently with little supervision; will display a high degree of integrity as it relates to product quality. You will have the ability to work in fast-paced, people-oriented environment.
Observe health and safety practices when performing tests
Perform housekeeping duties as needed to maintain cleanliness in QC area
Investigate customer rejects, conduct process, and root cause analysis
Perform all QC tests and audits requested by management
Perform multiple production line quality audits throughout shift
Support production as required
Must be willing / flexible to work a variety of shifts, occasional overtime, and including weekends
Ensure all testing equipment is in proper working condition
Conduct a variety of tests on finished product to determine product quality within an established range of performance
Create and distribute, in a timely manner, professional defect reports
Inspect raw material as required
Reject all out of specification product; place questionable product on "hold" for disposition by management personnel
Communicate with all shifts' QC Technicians about product quality, problems and status of work in progress
Communicate, document, and help train operators on customer requirements
Perform other related duties and assignments as required
Qualifications
Ability to read and use measuring tapes, calipers, microscopes and other precision measuring equipment
Ability to work with little supervision
Good organization, prioritization, and time management skills
Detailed oriented
Ability to work in fast-paced, people-oriented environment
Good written and verbal communication skills
Ability to understand technical concepts
Ability to read a tape measure
Good computer and technology skills
Quality Assurance background desired
Bilingual English-Spanish desired
Basic understanding of 5 Why process to trouble shoot, determine root cause, and implement corrective actions desired
Ability to lift up to 50 pounds on a continual basis above shoulder height and below the waist
Must be at least 18 years of age
Additional information
Site Address: 12775 East 38th Avenue, Denver, CO 80239
Why work for Cornerstone Building Brands?
Our teams are at the heart of our purpose to positively contribute to the communities where we live, work and play. Full-time* team members receive** medical, dental and vision benefits starting day 1. Other benefits include PTO, paid holidays, FSA, life insurance, LTD, STD, 401k, EAP, discount programs, tuition reimbursement, training, and professional development. You can also join one of our Employee Resource Groups which help support our commitment to providing a diverse and inclusive work environment.
*Full-time is defined as regularly working 30+ hours per week. **Union programs may vary depending on the collective bargaining agreement.
All your information will be kept confidential according to EEO guidelines.
The US pay for this full-time position is $22 per hour + $2.00 per hour shift differential for 2nd shift + medical, dental, vision benefits starting day 1 + 401k and PTO. (Full-time is defined as regularly working 30+ hours per week. Union programs may vary depending on the collective bargaining agreement.)
Videos To Watch
Job location
Cornerstone Building Brands is an Equal Opportunity Employer. All qualified applicants will receive consideration for employment without regard to race, color, religion, sex, sexual orientation, gender identity, national origin, or protected veteran status and will not be discriminated against on the basis of disability. You can find the Equal Employment Opportunity Poster here. You can also view Your Right to Work Poster here along with This Organizations Participation in E-Verify Poster here. If you'd like to view a copy of the company's affirmative action plan or policy statement, please contact Human Resources at 281-897-7788 or HRCompliance@cornerstone-bb.com. If you have a disability and you believe that you need a reasonable accommodation in order to search for a job opening or to submit an online application, please contact Human Resources at 281-897-7788 or HRCompliance@cornerstone-bb.com. This email is used exclusively to assist disabled job seekers whose disability prevents them from being able to apply online. Only emails received for this purpose will be returned. Messages left for other purposes, such as following up on an application or technical issues not related to a disability, will not receive a response.
California Consumer Privacy Act (CCPA) of 2018
Notice of Recruitment Fraud
We have been made aware of multiple scams whereby unauthorized individuals are using Cornerstone Building Brands name and logo to solicit potential job-seekers for employment. In some cases, job-seekers are being contacted directly, both by phone and e-mail. In other instances, these unauthorized individuals are placing advertisements for fake positions with both legitimate websites and fabricated ones. These individuals are typically promising high-paying jobs with the requirement that the job-seeker send money to pay for things such as visa applications or processing fees. Please be advised that Cornerstone Building Brands will never ask potential job-seekers for any sort of advance payment or bank account information as part of the recruiting or hiring process.