MBCI | Employer reference: REF2813I
Safety Coordinator
Manufacturing
Lithia Springs, GA, US
Posted on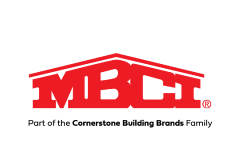 Our commitment to Diversity, Equality and Inclusion
Cornerstone Building Brands is deeply committed to building a workplace and global community where inclusion is not only valued, but prioritized, providing an environment of mutual respect where equal employment opportunities are available to all applicants and team members.
Job description
The primary focus of the EHSS Safety Coordinator is to develop and support a culture of safety, compliance, and continuous improvement. Working with all aspects of the facility to constantly strive for an exemplary safety culture, eliminate loss/waste, and reduce cost via continuous improvement methodologies. This position will focus on the value stream's performance improvement tools that yield zero accidents, defect free products, and on time delivery.
ESSENTIAL FUNCTIONS/RESPONSIBILITIES
Together with the Plant Manager and Regional Safety Manager, formulates and enforces general safety policies and procedures to be followed by company or plant personnel in compliance with local, state, and federal Occupational Safety and Health Administration (OSHA) rules and regulations.
Leads Plant Safety Committee, Safety Business Plans, Presentations, HRCA's, SSIR, LSWO, JSA, Fishbone, and other tools/methods for problem abatement.
Consults with all departments on use of equipment, fire prevention, and safety processes.
Inspects and tours facilities to detect existing or potential accident and health hazards and recommends corrective or preventative measures where indicated.
Leads investigation of accidents and injuries.
Coordinates orientation and training programs which will increase proficiency in safe practices while promote safety consciousness. Maintains files and records on training.
Responsible for providing training, coaching and leadership to all personnel on the use and practice of Lean principles and waste reduction tools: 6S, Kaizen, Visual Factory, Value Stream Mapping, and Standardized Work.
Provide support management in the development of a problem solving / waste reduction culture at all levels of the plant organization.
Identify opportunities, coordinate, and execute continuous improvement events in conjunction with value streams to eliminate waste and add value.
Actively participate in and/or lead process improvement (Kaizen) teams to get cross functional ideas and support process improvements.
Constantly seeks, shares, and implements best practices.
Notify and work with site management team to resolve Lean roadblocks.
Maintain daily interaction with facility leadership.
Maintain daily contact with shop floor and office personnel.
Other duties as required and minimum 1 week per quarter on 2nd shift as scheduled
Qualifications
To perform satisfactorily in this position, an individual must be able to perform each essential duty satisfactorily. The requirements listed below are representative of the knowledge, skill, and/or ability required. Reasonable accommodations will be made to enable individuals with certain disabilities to perform the essential functions.
Additional information
Bachelors degree in EHSS Safety related field
Extensive knowledge of company safety policies and applicable Occupational Safety and Health Administration (OSHA) standards.
At least two to five years of safety experience required.
Excellent written and verbal communication skills.
Ability to perform all duties
Excellent organizational skills and attention to detail.
Proficient with Microsoft Office Suite or similar software.
Job location
Cornerstone Building Brands is the largest manufacturer of exterior building products in North America. Our comprehensive portfolio spans the breadth of the residential and commercial markets, while our expansive footprint enables us to serve customers and communities across North America. Our relentless focus on excellence combined with our ongoing commitment to innovation and R&D has driven us to become the #1 manufacturer of windows, vinyl siding, insulated metal panels, metal roofing and wall systems, and metal accessories. We believe every building we create, and every part of that building, positively contributes to communities where people live, work and play.
Cornerstone Building Brands is an Equal Opportunity Employer. All qualified applicants will receive consideration for employment without regard to race, color, religion, sex, sexual orientation, gender identity, national origin, or protected veteran status and will not be discriminated against on the basis of disability. You can find the Equal Employment Opportunity Poster here. If you'd like to view a copy of the company's affirmative action plan or policy statement, please email HRCompliance@cornerstone-bb.com. If you have a disability and you believe that you need a reasonable accommodation in order to search for a job opening or to submit an online application, please e-mail HRCompliance@cornerstone-bb.com. This email is used exclusively to assist disabled job seekers whose disability prevents them from being able to apply online. Only emails received for this purpose will be returned. Messages left for other purposes, such as following up on an application or technical issues not related to a disability, will not receive a response.
California Consumer Privacy Act (CCPA) of 2018
Notice of Recruitment Fraud
We have been made aware of multiple scams whereby unauthorized individuals are using Cornerstone Building Brand's name and logo to solicit potential job-seekers for employment. In some cases, job-seekers are being contacted directly, both by phone and e-mail. In other instances, these unauthorized individuals are placing advertisements for fake positions with both legitimate websites and fabricated ones. These individuals are typically promising high-paying jobs with the requirement that the job-seeker send money to pay for things such as visa applications or processing fees. Please be advised that Cornerstone Building Brands will never ask potential job-seekers for any sort of advance payment or bank account information as part of the recruiting or hiring process.