Environmental Stoneworks | Employer reference: 16836
Sales Leader
Sales
Harrisburg, PA, US / Remote
Posted on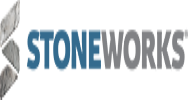 Our commitment to Diversity, Equality and Inclusion
Cornerstone Building Brands is deeply committed to building a workplace and global community where inclusion is not only valued, but prioritized, providing an environment of mutual respect where equal employment opportunities are available to all applicants and team members.
Job description
Environmental StoneWorks is the only national manufacturer and installer of stone veneer offering customers a turnkey service with one point of contact from start to finish. (We make it & we install it).
 
The successful Sales Leader at Environmental StoneWorks is responsible for all aspects of sales and service to National production builders, smaller regional builders and designers. The Sales Leader is accountable to achieve revenue growth and profitability objectives and is rewarded for doing so. The person selected must establish and maintain relationships with customers from senior purchasing directors to field superintendents. New and existing account maintenance and development at a level that provides a Customer Experience second to none is expected. Product knowledge, application, building envelope and waterproofing, financial business acumen and the ability to develop industry/market knowledge and opportunity analyses are critical to the success of this role.

JOB RESPONSIBILITIES
Sales Strategy Execution – Deliver Results
Actively engage in the Safety Culture of ESW that demonstrates caring for our employees, our customers' employees and all trades on the job site.
Metrics include: Revenue, Variable Margin; to achieve individual and Team goals.
Manage margin through strategic price, actionable cost management, and effective negotiation.
Negotiate and implement price increases
Identify and develop process changes to eliminate waste/increase profitability.
Establish strong and productive customer relationships with customer base and prospective accounts.
Participates in ongoing discussions with customer on industry best practices.

Drive your business growth through customer knowledge and market understanding
Build knowledge of local and national market dynamics and competitive landscape.
Know active and prospective customer base, their needs and expectations in order to sell the value of our turnkey business model.
Seek knowledge of the competition and ensure information is fed back into the organization in a way that can shape action.
Develop Territory Strategy
Partner with the Regional Sales Manager, peers, and support functions to develop a territory market plan that identifies long term and short terms goals in order to develop an executable plan.
Provide the following insights:
An analysis that includes: Opportunities, market dynamics/trends, competitor intelligence
An analysis of competitors' strengths, weaknesses, opportunities and threats (Understanding of why the customer is buying from the competition).

QUALIFICATIONS AND EXPERIENCE
Bachelor's degree in business or related field preferred
3-5 years sales experience preferred
Experience in the construction industry and/or building materials industry preferred

CHARACTERISTICS, SKILLS & ABILITIES:
High level of communication skills at a variety of levels Conducts self with the highest ethical and moral standards Highly accountable
Works well independently and within a team environment to communicate effectively, overcome obstacles and achieve goals
Extremely organized and detail oriented
Assertive in making calculated decisions and commits to a course of action
Demonstrable ability to develop a sale from cold call through close and foster strong customer relationships
Proven computer skills in Word Processing, Spreadsheets and Sales Software required.
Excellent negotiation skills
Demonstrates leadership within teams
Thrives in an dynamic, performance environment
Dependable and able to follow-up and execute against multiple priorities
Naturally inquisitive, asks meaningful questions with critical listening and analytical skills
Desire to learn and grow as a person and as a leader within the company.
Shows appreciation for and understanding of the feelings of others, aware of personal impact on others
Strategic, introduces creative ideas to team and leaders
Carries self with a high degree of professionalism and self-confidence
Competitive Salary + Benefits
Base salary paid bi-weekly
Great time off/vacation offerings
401k + company match
Car allowance
Full suite of benefits including group medical, dental, vision and optional AD&D, STD, LTD and Life Insurance
Performance Based Bonus Incentive program
Quarterly incentive opportunity based upon achievement to margin goals
Additional information
All your information will be kept confidential according to EEO guidelines.
Job location
Cornerstone Building Brands is the largest manufacturer of exterior building products in North America. Our comprehensive portfolio spans the breadth of the residential and commercial markets, while our expansive footprint enables us to serve customers and communities across North America. Our relentless focus on excellence combined with our ongoing commitment to innovation and R&D has driven us to become the #1 manufacturer of windows, vinyl siding, insulated metal panels, metal roofing and wall systems, and metal accessories. We believe every building we create, and every part of that building, positively contributes to communities where people live, work and play.
Cornerstone Building Brands is an Equal Opportunity Employer. All qualified applicants will receive consideration for employment without regard to race, color, religion, sex, sexual orientation, gender identity, national origin, or protected veteran status and will not be discriminated against on the basis of disability. You can find the Equal Employment Opportunity Poster here. If you'd like to view a copy of the company's affirmative action plan or policy statement, please email HRCompliance@cornerstone-bb.com. If you have a disability and you believe that you need a reasonable accommodation in order to search for a job opening or to submit an online application, please e-mail HRCompliance@cornerstone-bb.com. This email is used exclusively to assist disabled job seekers whose disability prevents them from being able to apply online. Only emails received for this purpose will be returned. Messages left for other purposes, such as following up on an application or technical issues not related to a disability, will not receive a response.
California Consumer Privacy Act (CCPA) of 2018
Notice of Recruitment Fraud
We have been made aware of multiple scams whereby unauthorized individuals are using Cornerstone Building Brand's name and logo to solicit potential job-seekers for employment. In some cases, job-seekers are being contacted directly, both by phone and e-mail. In other instances, these unauthorized individuals are placing advertisements for fake positions with both legitimate websites and fabricated ones. These individuals are typically promising high-paying jobs with the requirement that the job-seeker send money to pay for things such as visa applications or processing fees. Please be advised that Cornerstone Building Brands will never ask potential job-seekers for any sort of advance payment or bank account information as part of the recruiting or hiring process.