Silver Line | Referencia de empleador: REF3538V
Environmental Health and Safety Manager
Manufacturing
North Brunswick Township, NJ, US
Posted on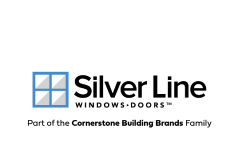 Our commitment to Diversity, Equality and Inclusion
Cornerstone Building Brands is deeply committed to building a workplace and global community where inclusion is not only valued, but prioritized, providing an environment of mutual respect where equal employment opportunities are available to all applicants and team members.
Job description
The primary purpose of the Environmental Health and Safety Manager is to provide leadership and direction to assure that the assigned location(s) and employee populations are knowledgeable and compliant in the applicable areas of Environmental Health & Safety. This position will champion projects, and activities to achieve location and company goals & objectives. Reports directly to the Business Unit Director of EHS and in-directly (dotted line) to assigned location Plant Manager. As a part of the extended corporate EHS team, this position will periodically be assigned to corporate initiatives or teams and/or directed to assist other company locations/Organizations with projects (remote or travel to location).
DUTIES AND RESPONSIBILITIES 
Develop and implement policies and programs for local compliance with applicable local, region and federal EHS regulations (OSHA, EPA, etc.) for assigned locations and groups
Ensure local policies and procedures for safe work are developed, implemented and followed at the assigned work location by leading location/area managers and teams to communicate, promote and practice safe operating practices/procedures
Develop and implement procedures for local compliance with corporate incident Reporting and Investigation programs and requirements
Provide EHS technical expertise to local trained investigation teams with the explicit purpose to identify root causes and suggest corrective measures to prevent recurrence of similar incidents in the future
Develop, arrange, implement and/or conduct EHS training necessary to maintain EHS regulatory compliance for the location(s) and or organization
Occasional travel to assigned location/site for the purpose of general inspection to detect existing or potential EHS hazards and determine corrective actions where indicated
Maintain and execute an EHS compliance calendar for all required regulatory and policy activities for all locations and organizations assigned
Lead, support and serve in a Management leadership capacity on EHS related committees for assigned locations and organizations
Ensures mandatory Regulatory event reporting (OSHA, EPA, etc.) is completed, i.e. annual OSHA 300 log, notification of serious accident, hospitalization or death
Leads local system (procedures, call tree, messaging system, etc.) for EHS regulatory agency inspections and site contact/visits
Develops local system (procedures, equipment specifications, training, secure volunteers etc.) for location Emergency Response and performance
Leadership of location(s) emergency response capability including necessary drills and training
Performs and maintains local and Corporate assigned performance metrics, developing corrective actions plans in collaboration with site management to close identified gaps and then develop goals for upcoming calendar year to enhance and improve overall site EHS compliance performance
Analyzes and communicates EHS data trends, compliance performance and permitting activity and leads location EHS review meetings with location leadership team(s), EHS Corporate and other applicable higher management levels of the company
Performs EHS policy and regulation required annual reviews and audits of assigned locations and develops corrective action plans with location owners to correct findings
Plan and implement environmental compliance programs, prepare/submit permits/reports for compliance with laws/regulations for environmental issues such as (not limited to) Water Discharge, Air Permitting, Solid Waste and/or other applicable waste streams (industrial or general, local/state/national compliance)
Ensures required systems are in place for environmental analytical testing and record keeping requirements to be performed as necessary to maintain compliance
Manages, evaluates and promotes applicable Sustainability actions according to company or location requirements
Ensure location(s) SDS management system is operable and meets local/state/national regulations
Implement and maintain according to Corporate policy and local regulations, a Hazardous chemical (Industrial Hygiene) monitoring programs as needed for location(s) and/or Organization(s)
Serve as local EHS representative for Capital Projects in order to review for EHS uncontrolled hazards, impacts and permitting requirements
Reviews new process/equipment or new construction and/or building modifications for EHS impacts and collaborates with appropriate project teams in developing corrective actions to address findings
Develop local procedures, training and leadership to ensure appropriate usage of Company Corporate EHS Management Database systems (e.g. Origami) by assigned locations and organizations
Monitors and reports to location and/or functional area leadership on the status and effectiveness of EHS related corrective and preventive actions
Collaborate with local Facilities/Maintenance Engineering and Corporate Loss Control Insurance program activity including inspections and corrective action activities
Serve as local EHS support to corporate functional groups (e.g. HR, Risk Management) providing medical and workers compensation services to establish care, treatment and claim management for on the job injuries
Other duties as assigned with or without accommodation
Qualifications
Bachelor's degree in EHS or related Science field is required
Master's Degree in EHS or related Science field is preferred
In lieu of Bachelor's degree, 10 years' experience within EHS function will be considered
Minimum 5 years' experience in EHS function preferably within a Manufacturing, Facilities Management and/or Research Laboratory setting with direct responsibility for EHS activity and experience with Regulatory Agency interactions (inspections, official written response, arbitration, etc.). Advanced degrees and certifications may count in lieu of years of service
Preference for applicable EHS related professional certifications (ASP, CSP, IHIT, CIH, CHMM, etc.)
Thorough understanding of EHS science; analytical and problem-solving skills; strong communication skills (speaking and listening)
Working knowledge of EHS regulation with strong understanding of OSHA and EPA laws
Priority made for: Technical Writing, Negotiation, Conflict Resolution, and Training skills
Competencies
Basic management skills to include formalized methodologies (goal setting, performance tracking, etc.) 
Strong written and verbal communication skills, and strong business acumen
Experience with leadership positions and ability to manage complex operations and projects
Incumbent will be required to adequately function with basic software programs (Windows, MS Office, etc.)
Works with minimal direct supervision at all times based upon the incumbent's experience, judgment and understanding of regulatory requirements, management systems and site objectives
Most decisions are jointly made by collaboration with assigned site management teams (e.g. Plant, Supply Chain, etc.)
Financial responsibilities include managing assigned operating budgets and collaboration with assigned Location/Organization leader budget/spend approvals
Working Conditions
Occasional Domestic US travel (2–3 trips per year) is expected for this position
Majority of work will be performed in typical office, warehouse and Manufacturing plant environment
Occasional work in laboratory, and manufacturing operations environments
Position may occasionally require moderate physical work necessary for emergency response duties
Additional information
Why work for Cornerstone Building Brands?
Our teams are at the heart of our purpose to positively contribute to the communities where we live, work and play. Full-time* team members receive** medical, dental and vision benefits starting day 1. Other benefits include PTO, paid holidays, FSA, life insurance, LTD, STD, 401k, EAP, discount programs, tuition reimbursement, training, and professional development. You can also join one of our Employee Resource Groups which help support our commitment to providing a diverse and inclusive work environment.
*Full-time is defined as regularly working 30+ hours per week. **Union programs may vary depending on the collective bargaining agreement.
All your information will be kept confidential according to EEO guidelines.
Videos To Watch
Job location
Cornerstone Building Brands is the largest manufacturer of exterior building products in North America. Our comprehensive portfolio spans the breadth of the residential and commercial markets, while our expansive footprint enables us to serve customers and communities across North America. Our relentless focus on excellence combined with our ongoing commitment to innovation and R&D has driven us to become the #1 manufacturer of windows, vinyl siding, insulated metal panels, metal roofing and wall systems, and metal accessories. We believe every building we create, and every part of that building, positively contributes to communities where people live, work and play.
Cornerstone Building Brands is an Equal Opportunity Employer. All qualified applicants will receive consideration for employment without regard to race, color, religion, sex, sexual orientation, gender identity, national origin, or protected veteran status and will not be discriminated against on the basis of disability. You can find the Equal Employment Opportunity Poster here. If you'd like to view a copy of the company's affirmative action plan or policy statement, please email HRCompliance@cornerstone-bb.com. If you have a disability and you believe that you need a reasonable accommodation in order to search for a job opening or to submit an online application, please e-mail HRCompliance@cornerstone-bb.com. This email is used exclusively to assist disabled job seekers whose disability prevents them from being able to apply online. Only emails received for this purpose will be returned. Messages left for other purposes, such as following up on an application or technical issues not related to a disability, will not receive a response.
California Consumer Privacy Act (CCPA) of 2018
Notice of Recruitment Fraud
We have been made aware of multiple scams whereby unauthorized individuals are using Cornerstone Building Brand's name and logo to solicit potential job-seekers for employment. In some cases, job-seekers are being contacted directly, both by phone and e-mail. In other instances, these unauthorized individuals are placing advertisements for fake positions with both legitimate websites and fabricated ones. These individuals are typically promising high-paying jobs with the requirement that the job-seeker send money to pay for things such as visa applications or processing fees. Please be advised that Cornerstone Building Brands will never ask potential job-seekers for any sort of advance payment or bank account information as part of the recruiting or hiring process.