Simonton Windows & Doors | Referencia de empleador: 7688
Operador de Produccion
Manufacturing
Vacaville, CA, US
Posted on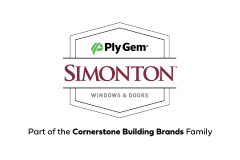 Our commitment to Diversity, Equality and Inclusion
Cornerstone Building Brands is deeply committed to building a workplace and global community where inclusion is not only valued, but prioritized, providing an environment of mutual respect where equal employment opportunities are available to all applicants and team members.
Job description
DETALLES DEL TRABAJO:
El salario base comienza en $20.00 por hora, más $1.00 por diferencia de turno por hora.
Todos los turnos disponibles con horas extras
Cupón de zapatos después de 90 días
DETALLES Y RESPONSABILIDADES:
El puesto de asociado de producción es miembro del equipo de nivel basico, responsable de ensamblar componentes de construcción. Este miembro del equipo dedicado realiza uno o más trabajos repetitivos en una línea de ensamblaje bajo supervisión directa.
Repetitivo ensambla componentes de material de ventana. Los procesos incluyen la inserción o posicionamiento de materiales, la sujeción, el empalme, el ajuste de piezas y el uso de herramientas manuales y eléctricas

Entiende y observa todos los procedimientos y prácticas de seguridad para evitar lesiones a sí mismo o a los compañeros de trabajo

Tener la capacidad de operar herramientas manuales y eléctricas para fabricar y ensamblar

Se requiere que los empleados permanezcan de pie o caminen sobre una superficie de piso de concreto durante un turno de hasta diez horas
Qualifications
Conocimiento básico de matemáticas
Leer y escribir en inglés
Capacidad de leer una cinta de medir
Capacidad de trabajar en un ambiente de trabajo rápido
Debe tener al menos 1 año de experiencia en manufactura, mano de obra general o construcción
Requisitos de Peso: 20 lbs. frecuentemente y hasta 50 libras ocasionalmente
Additional information
Dirección del sitio: 2019 E Monte Vista Avenue, Vacaville, CA 95688-3100
¿Por qué trabajar para Cornerstone Building Brands?
Nuestros equipos están en el centro de nuestro propósito de contribuir positivamente a las comunidades donde vivimos, trabajamos y jugamos. Los miembros del equipo de tiempo completo* reciben** beneficios médicos, dentales y de la vista a partir del día 1. Otros beneficios incluyen PTO, vacaciones pagadas, FSA, seguro de vida, LTD, STD, 401k, EAP, programas de descuento, reembolso de matrícula, capacitación y asistencia profesional. desarrollo. También puede unirse a uno de nuestros Grupos de recursos para empleados que ayudan a respaldar nuestro compromiso de brindar un entorno de trabajo diverso e inclusivo.
*Tiempo completo se define como trabajar regularmente más de 30 horas por semana. **Los programas sindicales pueden variar según el convenio colectivo
Toda su información se mantendrá confidencial de acuerdo con las pautas de EEO
El pago en EE. UU. para este puesto de tiempo completo es de $20,00 por hora + $1 diferencial por el turno + beneficios médicos, dental y de visión a partir del primer día + 401k y PTO. (Tiempo completo se define como trabajar regularmente más de 30 horas por semana. Los programas sindicales pueden variar según el acuerdo de negociación colectiva).
Videos To Watch
Job location
Cornerstone Building Brands is the largest manufacturer of exterior building products in North America. Our comprehensive portfolio spans the breadth of the residential and commercial markets, while our expansive footprint enables us to serve customers and communities across North America. Our relentless focus on excellence combined with our ongoing commitment to innovation and R&D has driven us to become the #1 manufacturer of windows, vinyl siding, insulated metal panels, metal roofing and wall systems, and metal accessories. We believe every building we create, and every part of that building, positively contributes to communities where people live, work and play.
Cornerstone Building Brands is an Equal Opportunity Employer. All qualified applicants will receive consideration for employment without regard to race, color, religion, sex, sexual orientation, gender identity, national origin, or protected veteran status and will not be discriminated against on the basis of disability. You can find the Equal Employment Opportunity Poster here. You can also view Your Right to Work Poster here along with This Organizations Participation in E-Verify Poster here. If you'd like to view a copy of the company's affirmative action plan or policy statement, please contact Human Resources at 281-897-7788 or HRCompliance@cornerstone-bb.com. If you have a disability and you believe that you need a reasonable accommodation in order to search for a job opening or to submit an online application, please contact Human Resources at 281-897-7788 or HRCompliance@cornerstone-bb.com. This email is used exclusively to assist disabled job seekers whose disability prevents them from being able to apply online. Only emails received for this purpose will be returned. Messages left for other purposes, such as following up on an application or technical issues not related to a disability, will not receive a response.
California Consumer Privacy Act (CCPA) of 2018
Notice of Recruitment Fraud
We have been made aware of multiple scams whereby unauthorized individuals are using Cornerstone Building Brands name and logo to solicit potential job-seekers for employment. In some cases, job-seekers are being contacted directly, both by phone and e-mail. In other instances, these unauthorized individuals are placing advertisements for fake positions with both legitimate websites and fabricated ones. These individuals are typically promising high-paying jobs with the requirement that the job-seeker send money to pay for things such as visa applications or processing fees. Please be advised that Cornerstone Building Brands will never ask potential job-seekers for any sort of advance payment or bank account information as part of the recruiting or hiring process.