Simonton Windows & Doors | Referencia de empleador: REF3687W
Plant Manager
Manufacturing
Ellenboro, WV, US
Posted on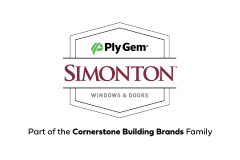 Our commitment to Diversity, Equality and Inclusion
Cornerstone Building Brands is deeply committed to building a workplace and global community where inclusion is not only valued, but prioritized, providing an environment of mutual respect where equal employment opportunities are available to all applicants and team members.
Job description
DUTIES AND RESPONSIBILITIES
The Plant Manager is responsible for providing leadership, direction, and resource stewardship for a high-volume manufacturing site located in Ellenboro, WV This role is accountable for driving timely and impactful improvements to the operating environment and for delivering performance at or above expectations for service, cost, safety, and quality. He/She will lead the execution of cross-functional strategies and plans that ensure we execute the company's manufacturing excellence roadmap. The goals of this role are to manage structured change and combine long-term thinking with near term actions and decisions.
Successful candidates' leadership and commitment to their team by taking direct responsibility for the safety of the people who work in your business, build trust and value the experience of the team around them and look to develop the people, sets high expectations for self and others, is a change agent and an effective communicator, is comfortable frequently interacting with senior leaders, and shows personal resilience. This position reports to the Director of Operations.
Foster a culture, including ways of working and behaviors, that is congruent with our mission, values, and success model
Invest a substantial amount of time reinforcing our manufacturing excellence roadmap, holding his/herself and others accountable for performance and leadership commitments
Identify and implement ways of working that make lean thinking and employee engagement a way of life in the plant. Focus will be on the process, not the individual. When things go wrong, ask why and seek to find and address the root cause of problems
Take responsibility for the safety and security of the people who work in our business, the products we supply to customers, and the company's physical assets; identify, assess, and address any immediate safety and security issues
Drive simplification efforts within the site, particularly those manufacturing activities "draining" the operations cost structure
Take an active role in the community, raise awareness about opportunities the manufacturing industry can offer, nurture future manufacturing talent and grow their network and the company's reputation, and give back
Set an unwavering expectation that relationships between supervisors, peers, and employees are respectful and inclusive
Maintain environments that influence how we feel physically and mentally at work and reflect attention to detail not only in the quality of our output, but in our daily productive routines
Create optimized schedules that balance production efficiency, deliver supply, and employee well-being by selectively and strategically using OT.
Help drive all TQM activities within the sites
Manage and ensure successful new product/piloting
Develop site strategies for COGS reduction while managing growth and/or expansion
Reduce costs of goods measured as savings year-to-year including direct labor and overhead
Ensure compliance with quality assurance measured in our QA Index and Right First Time
Develop and train leadership and technical groups
Provides tactical direction as needed for all operations groups
Qualifications
A Bachelor's degree required, preferably in engineering or business, or in place of a degree, a minimum of 15 years of significant, relevant professional experience
Master's degree preferred
Minimum of 10 years previous experience in manufacturing, including packaging, process engineering, warehousing, and assembly
Minimum of 5 years in people management role
Proven track record of application of lean tools, processes, and systems to deliver sustained continuous improvement preferred
Experienced leading teams through compliant execution of formally defined management systems preferred
Experience overseeing operational and financial metrics
Possesses strong knowledge of manufacturing supply chain functions, including planning, logistics, quality, materials management, and inventory control.
Requires minimal travel (10%)
All Microsoft Office products; AutoCAD and statistical packages desired
Additional information
Why work for Cornerstone Building Brands?
Our teams are at the heart of our purpose to positively contribute to the communities where we live, work and play. Full-time* team members receive** medical, dental and vision benefits starting day 1. Other benefits include PTO, paid holidays, FSA, life insurance, LTD, STD, 401k, EAP, discount programs, tuition reimbursement, training, and professional development. You can also join one of our Employee Resource Groups which help support our commitment to providing a diverse and inclusive work environment.
*Full-time is defined as regularly working 30+ hours per week. **Union programs may vary depending on the collective bargaining agreement.
All your information will be kept confidential according to EEO guidelines.
Videos To Watch
Job location
Cornerstone Building Brands is the largest manufacturer of exterior building products in North America. Our comprehensive portfolio spans the breadth of the residential and commercial markets, while our expansive footprint enables us to serve customers and communities across North America. Our relentless focus on excellence combined with our ongoing commitment to innovation and R&D has driven us to become the #1 manufacturer of windows, vinyl siding, insulated metal panels, metal roofing and wall systems, and metal accessories. We believe every building we create, and every part of that building, positively contributes to communities where people live, work and play.
Cornerstone Building Brands is an Equal Opportunity Employer. All qualified applicants will receive consideration for employment without regard to race, color, religion, sex, sexual orientation, gender identity, national origin, or protected veteran status and will not be discriminated against on the basis of disability. You can find the Equal Employment Opportunity Poster here. If you'd like to view a copy of the company's affirmative action plan or policy statement, please email HRCompliance@cornerstone-bb.com. If you have a disability and you believe that you need a reasonable accommodation in order to search for a job opening or to submit an online application, please e-mail HRCompliance@cornerstone-bb.com. This email is used exclusively to assist disabled job seekers whose disability prevents them from being able to apply online. Only emails received for this purpose will be returned. Messages left for other purposes, such as following up on an application or technical issues not related to a disability, will not receive a response.
California Consumer Privacy Act (CCPA) of 2018
Notice of Recruitment Fraud
We have been made aware of multiple scams whereby unauthorized individuals are using Cornerstone Building Brand's name and logo to solicit potential job-seekers for employment. In some cases, job-seekers are being contacted directly, both by phone and e-mail. In other instances, these unauthorized individuals are placing advertisements for fake positions with both legitimate websites and fabricated ones. These individuals are typically promising high-paying jobs with the requirement that the job-seeker send money to pay for things such as visa applications or processing fees. Please be advised that Cornerstone Building Brands will never ask potential job-seekers for any sort of advance payment or bank account information as part of the recruiting or hiring process.